About Corrib Gun Dogs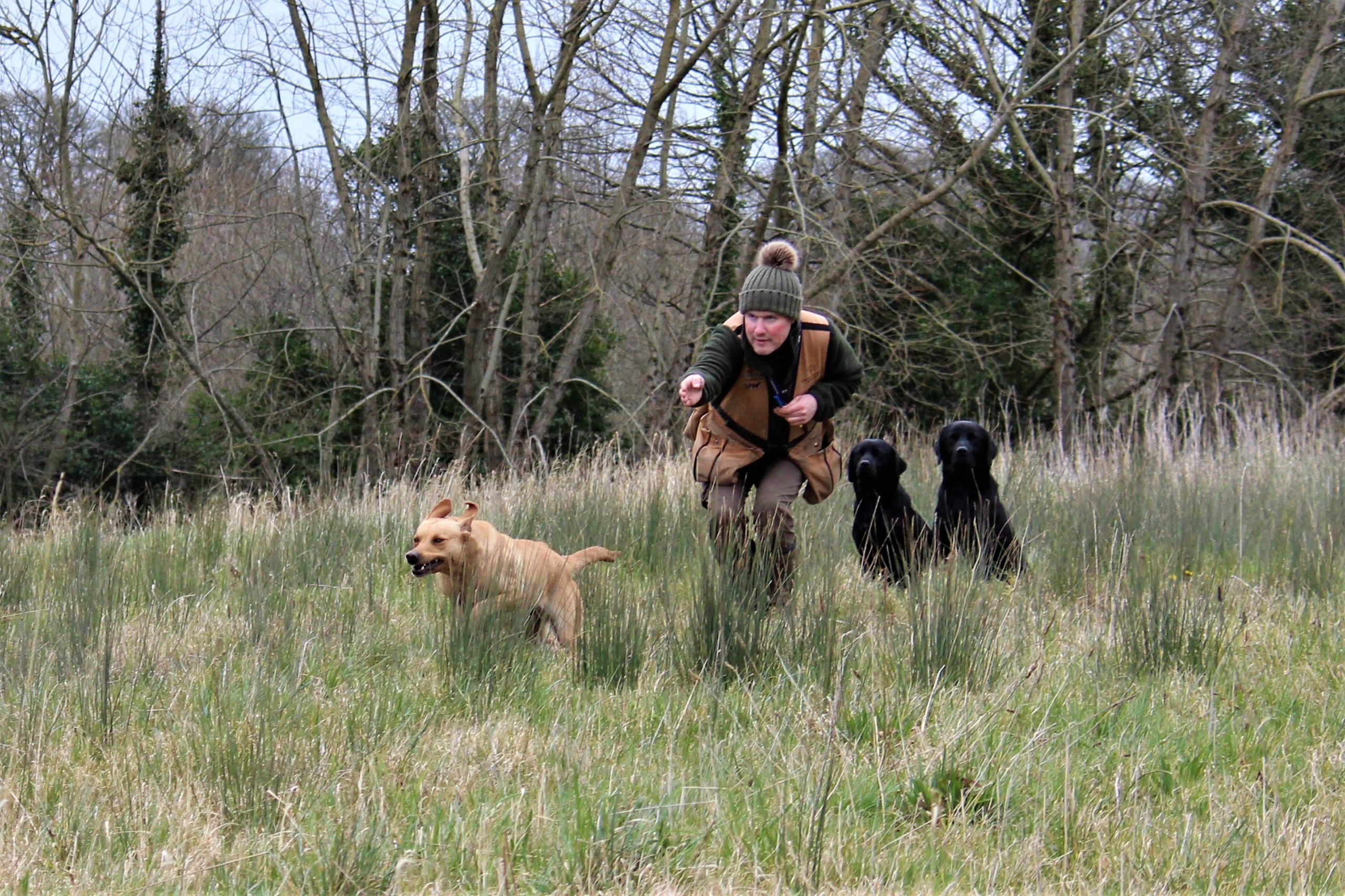 CORRIB GUNDOGS: Breeders of quality Labrador Retrievers, Irish  Setters and English Springer Spaniels for the "Field and Family".
Corrib Gundogs is based in Co. Clare, Ireland and is owned by Paul O'Brien.
Paul is a very keen rough shooter and loves working his gun dogs and has enjoyed so for nearly thirty years, their main quarry would be Woodcock, Snipe, Pheasant and Duck.
Paul's Father Michael bought Paul his first gun dog for his 12th Birthday back in 1992, a Black Labrador Retriever Bitch named "Darby Lass" aka Sally. She was a daughter of Tony O'Donnell's FTCH Darby. Tony gave Paul some great help as a boy in how to train a Labrador for the field, since then Paul has been hooked on gun dogs.
Paul started to field trial his Corrib bred Labradors in 2010 and he has made up seven Field Trial Champion Labradors to date, Paul's first champion was a Bitch, FTCH "Corrib Ruby" and her litter mate brother FTCH "Corrib Mafi" was his second champion and his third was Ruby's and Mafi's half-brother FTCH "Corrib Warwick". Warwick was placed 4th in The 2014 Irish Retriever Championship. Paul's fourth Field Trial Champion was FTCH "Lurriga Cedar of Corrib" aka "Carra". Carra is a daughter of FTCH "Corrib Mafi" and like her father Carra is an excellent game finding bitch with lovely style and drive and she is an honest bitch and has been one of Corrib Gundogs brood bitches who has produced four quality litters of pups, one of whom is Paul's fifth Field Trial Champion, FTCH "Corrib Darcy" (born 2015). Darcy was placed 3rd in The 2019 Irish Retriever Championship. Darcy's sire is the late Alan Rountree's (RIP) excellent dog INT FTCH Waterford Galahad Of Tasco who Paul really liked because of his beautiful looks and excellent ability in the field and Paul had seen some nice dogs that were sired by Galahad, INT FTCH Waterford Galahad of Tasco was mated again the second time to FTCH Lurriga Cedar of Corrib and from that repeated mating was the result of Paul getting Fern, his sixth Field Trial Champion  FTCH "Corrib Fern" who won an open stake and numerous awards in her first season competing (2019/2020) and went on to become a FTCH in her second season and in 2021 Fern was awarded 2nd place in The Irish Retriever Championship , Fern also was awarded highest placed bitch, highest placed Irish dog/bitch competing , she also won the breeder's cup for the highest placed Irish bred bitch and she won the Guns Choice. Paul's seventh Champion is Fern's son FTCH "Corrib Jasper" who in his first season competing won three open stakes to earn his FTCH title, Jasper also had two second placements, a fourth and com which proves Jasper is a very consistent dog in competition. Paul is enjoying his team of dogs  with FTW "Corrib Harper" winning a Novice Trial in December 2021 and hopefully she will go on to be Paul's eight champion over the next couple of season!! Our current pups and hopefully future companions Nancy and Oscar are two lovely pups, Nancy is a daughter of Fern and Oscar is a son of Harper and Paul is very much looking forward to the future with them with hopefully adding titles to their names in time!!.
Ruby, Mafi and Warwick were all out of Paul's shooting and picking up bitch and foundation breeding bitch to Corrib Labradors, "Ralahine Nightjar of Corrib" aka "Bailey". Bailey was bred by Head Gamekeeper David Atkinson and his wife Gillian Atkinson at Dromoland Castle Estate Shoot where Paul worked as a Gamekeeper.
Paul learned so much more about gun dogs and game from his experience as a gamekeeper picking up and in the beating line which stands to him today when training gundogs for the Shooting Field. When breeding pups at Corrib Gun Dogs Paul likes to breed from dogs that he has seen working for himself. This way you know the dogs are sound in every way and you can see where the pups are taking their style, ability and character from.
We take a great deal of care in trying to ensure our gundog breeds are of breed standard in looks and temperament. Not only do our pups go to working homes we also have had our gun dog pups going to family homes also and homes throughout Europe, Scandinavia and America.
Fresh and frozen semen can be organised and sent throughout the world from our stud dogs, for more info please contact us.
Paul served his time and worked his way up the Judging panels of The Irish Kennel Club to become an "A" Panel Judge for Section Two "Retrievers". Paul enjoys Judging and especially enjoys Judging Novice Trials and to be able see first-hand the young and upcoming future Retrievers. Paul has been invited and travelled abroad (Sweden, Norway, Finland, Germany, Czech Republic, Sardinia, Italy, Austria, Poland, Switzerland, Denmark and France) to judge and to give training classes and is looking forward to the future to more judging/training appointments in Europe and further afield.
All photographs on this website are of Corrib bred gundogs.
Photographs courtesy of Jana Scupakova Photography.
Corrib Gundogs are fed on the excellent Connolly's Red Mills Engage Premium Country Dog Food and Paul highly recommends feeding working dogs this excellent dog food that can be ordered by following the link below for Connolly's Red Mills online service.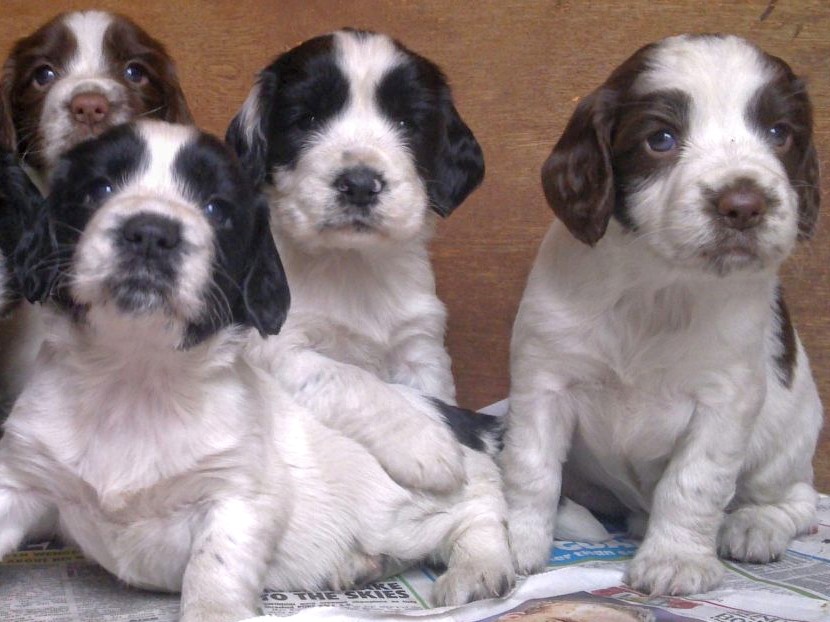 Our English Springer Spaniel bitch "Corrib Fae" aka Fia had a beautiful litter of seven puppies on the 4th June 2021. This litter is sired by an excellent young dog "Ballyfarrell Fred Of Corrib". Exciting times ahead with this combination which will hopefully have...