Corrib Irish Red Setters
Our Irish Setters are bred for the rough shooter and for the trialling person. Our brood bitches are used for rough shooting on pheasant, snipe and woodcock. Paul also likes to run and train his setters on the mountains on Grouse. Carrying a gun is not that important to him when it comes to the grouse hills, he loves to walk the hills and to watch the Irish setter do what he or she is bred to do and that is to run hard and take on the mountain with the hope of having a find on this beautiful game bird, The Red Grouse. The hills of Clare are great for a young setter to learn how to run and work the wind and to have the experience of heavy terrain with the possibility of a find of a grouse. We had the honour to own a fantasic Field Trial Champion Irish Red Setter Dog the we were lucky enough to add to our kennels. Mr Jim Crotty trained and made up FTCH "Maodhog Fionn" aka "Sam". We were delighted when "Sam" became available for us to own at Corrib Gundogs. "Sam" is unfortunately not with us anymore and passed away in 2014. Sam was a big, fast, handsome Red Setter and loved to hunt and retrieve and we are very happy that we have his daughter "Corrib Bess" who like her father is an excellent companion and has produced some very nice pups to date. The line of Setter we have and breed from are very fast to learn and past litters have started hunting and setting at a very young age of eight months.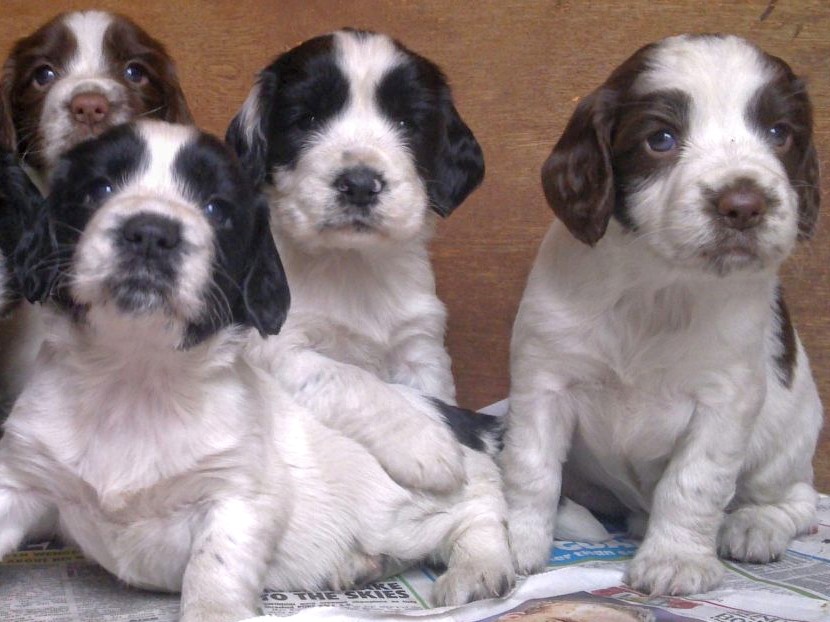 Our English Springer Spaniel bitch "Corrib Fae" aka Fia had a beautiful litter of seven puppies on the 4th June 2021. This litter is sired by an excellent young dog "Ballyfarrell Fred Of Corrib". Exciting times ahead with this combination which will hopefully have...