FTCH Baley Cleary Flash
FTCH Baley Cleary Flash aka Bob was born in September 2013 and is owned by Mr John Keeshan. John made up Bob to Field Trial Champion status. Bob is a very nice dog to hunt and loves to retrieve, he has a lovely temperament and is a very good looking dog with good bone and a handsome head. Bob is the sire of our Kale and he passes on his size, looks and abilities to his pups. For more information on stud services and for fresh or frozen semen from FTCH Baley Cleary Flash please contact us.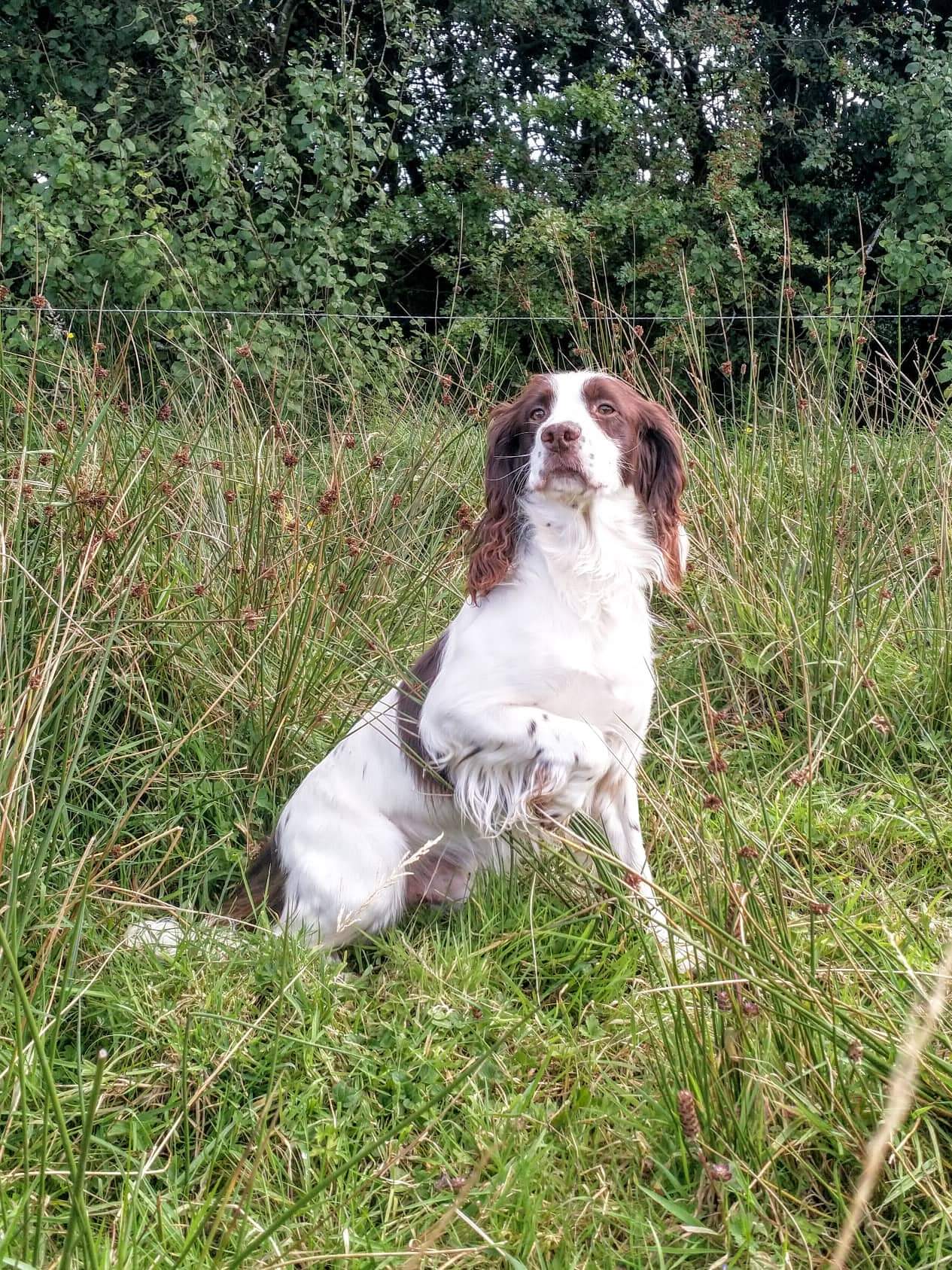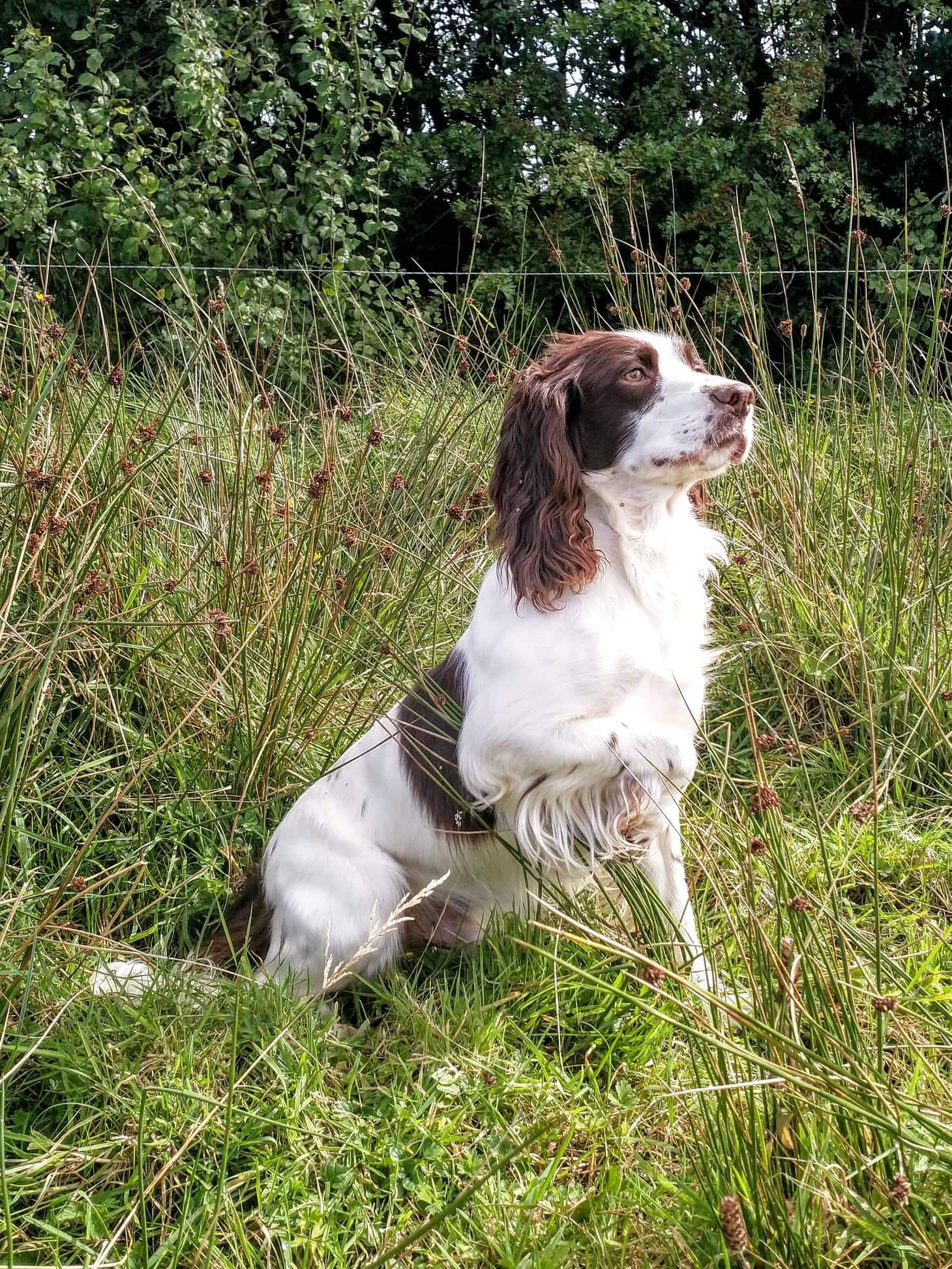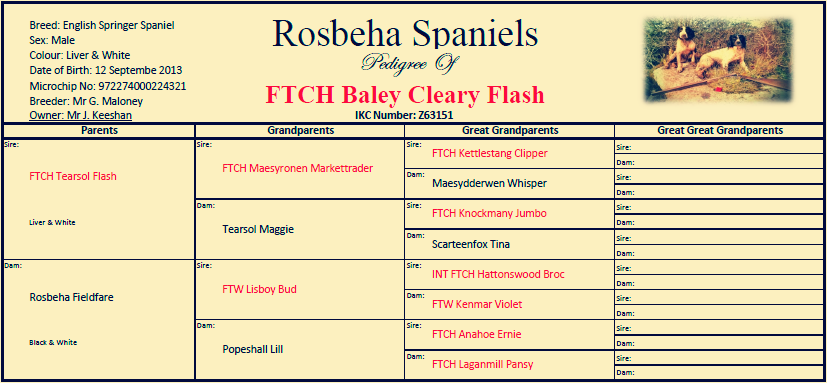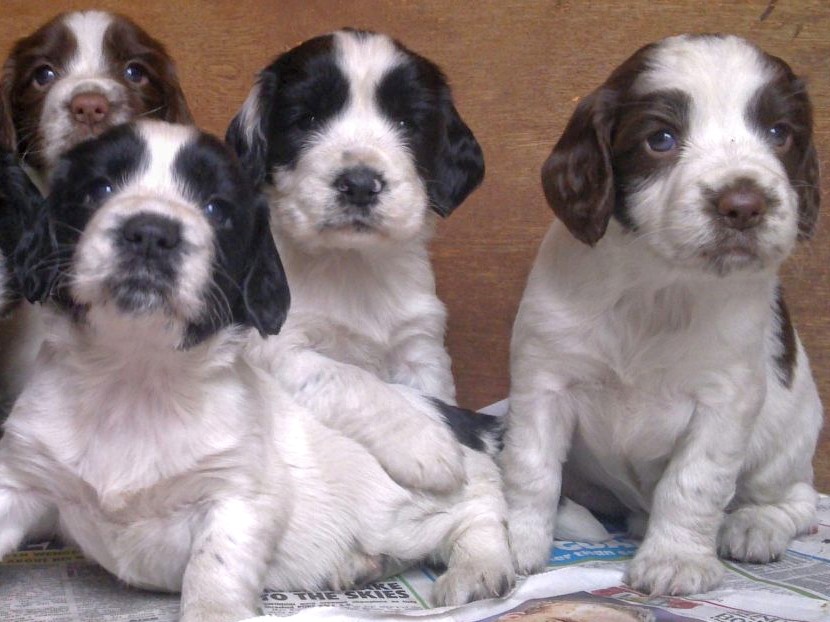 Corrib Fae aka Fia was confirmed last week in pup to Corrib Doug and we are looking forward to the arrival of a litter of Liver and White English Springer Spaniel puppies at the end of June, These pups will be lovely companions for the field and family.